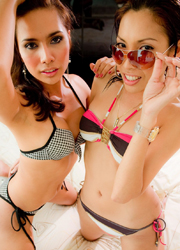 Name:
Ladyboy Various
Birthday:
Various
Weight:
Various
Height:
Various
Cocksize:
Various
Biography:
...
Continue to Model Biography

Silky Throat Cum Swallower Hookup 4K
Description: Ladyboy Hookups episode 3 with Paula. Slide your dick down beautiful Paula's throat and feed her all your sperm! Paula wants to make sure you're rockhard. She shows off her smooth dangling rod, and puts on a show with a red corkscrew buttplug. Her uncut cock full of cum and yearning for release. Paula slides your entire cock down her silky throat. She's a submissive cocksucker and can take any size dick to the root. Her long neck is a natural cock holder and her hunger for sperm can't be denied. Before you know it Paula slides her cock from between her DSL's and takes the spit soaked dick up her easy asshole. Paula can feel the cock throb and twitch, and knows it's going to cum. She's especially hungry today for sperm and wants to swallow it all. Paula jerks the man's cock and put all her focus on the man's orgasm. The man unloads right in Paula's mouth and she swallows it all like a good girl. The sperm trails down her throat and into her tummy. It's her turn to cum now and Paula strokes her fine cock to completion. She shoots a multiple popshot ropey load all over herself, and rubs it into her soft skin. It's a massive, sticky load. After letting the cum moisturize her bod Paula heads to the shower to soap off. Paula is a fantastic Hookup and an exclusive LadyboyGold session.