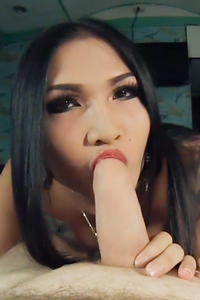 Name:
Ladyboy Benzey
Birthday:
Weight:
Height:
Cocksize:
Biography:
...
Continue to Model Biography

Benzey Meets an Angel
Description: Benzey is amazing, where most ladyboys will decline if you ask them to fuck another ladyboy, Benzey, who has a crazy active sexual drive, just asks when and where you want her to do it. Angel is amazing too because she looks so cute, girly and mischievous so why not try to get them in at the same time and see what happens? You can see what happens right here on ladyboyvice, the combination is again, amazing! Benzey, the tall strong tattooed tough girl with a hard dick meets the girly sweet little Angel, it's like watching the devil turning the other into a fallen angel.