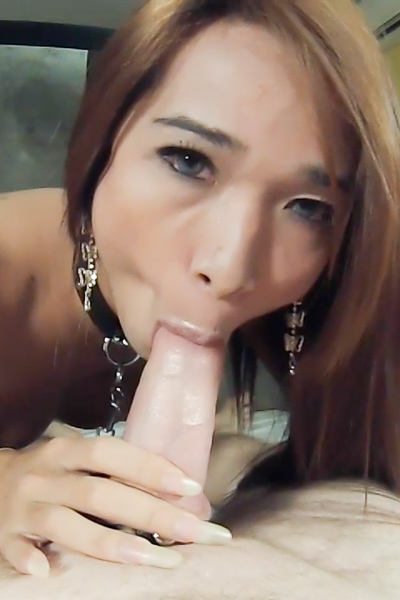 Name:
Ladyboy May 11
Birthday:
May 19
Weight:
114.4 lb (52kg)
Height:
5'4.5" (164cm)
Cocksize:
5.8 Inches (14.7 cm)
Biography:
May is a cheeky little monkey who will do anything you want as long as you give her what she wants. She can be found in the Pattaya bar scene and...
Continue to Model Biography

Drenched in Sperm & Urine
Description: It's always nice to see May again. She was one of the first ladyboys I ever made porn videos with. May is always patient and is up for everything, so when I told her I enjoy to give golden showers she knew where I was going. May she said she'd love to do a dirty video with me, she had never tried it before but every time she tried something new with me she got really into it. Within twenty minutes she was knocking on my door, it was almost like she knew I was in town and waiting for me to contact her. But she just laughed when I asked how she got here so fast and said she expected I had to take that piss and she didn't want to keep me waiting and risk bladder problems. I didn't bother to find out how she got so educated on the matter, perhaps this wasn't the first time for her after all. I slapped the cuffs on her and a leash to make sure she wasn't going anywhere and I let it rip. Soaking her in slick smelly pee, I could smell the Tom Yum spices from earlier that day. So did she because when I asked her after showering what she was up to next, she said she was going for some spicy shrimp soup.