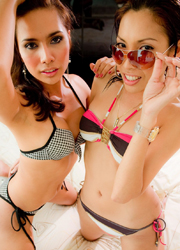 Name:
Ladyboy Various
Birthday:
Various
Weight:
Various
Height:
Various
Cocksize:
Various
Biography:
...
Continue to Model Biography

Strawberry Blonde Hardcore Debu
Description: Fix, a true superstar who reminds me of a young, just broken free from her first music contract Mariah Carrey, the way she moves, the don't come near me, I'm way out of your league, just looks at me and pay me vibe all over her. Don't get me wrong, she doesn't actually behave like a diva I was happy to discover, but at first glance that is what she might seem like, to me at least. Though she is friendly, she will always go with the option that suits her best, she is trying to get that money is the best and fastest way and who can blame her? She had turned me down a couple of times before when I asked to meet her and also when I asked to make porn, she didn't need it. The only reason she agreed to hang out with a two time loser like myself this time was because she had her mind set on some new gadget that was coming out soon. But had just unloaded a large sum of cash on overpriced make up and she needed a little financial boost so she could get it at the day of its release instead of waiting a couple of days longer. Lucky me, I hope you like this video of this pretty girl, watch it here on Ladyboy Vice.