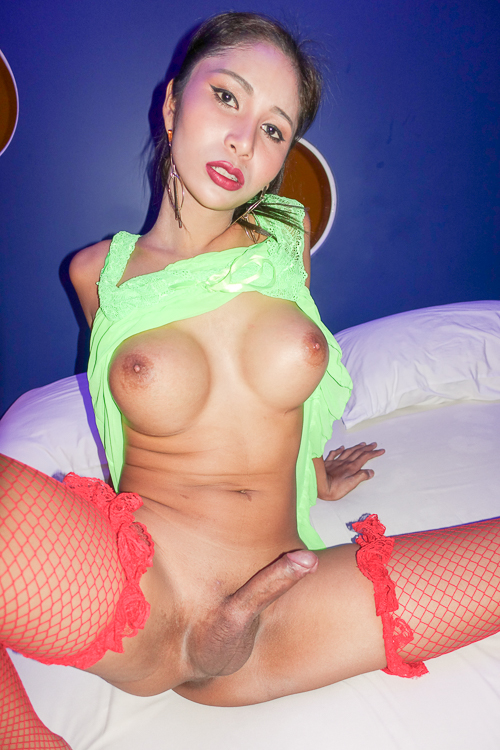 Name:
Ladyboy Downy
Birthday:
Weight:
Height:
Cocksize:
Biography:
...
Continue to Model Biography

Big Boobed Hung Goddess
Description: Few things in life are as close to heaven as grabbing on to a big soft pair of Ladyboy tits while barebacking her. Downy gets such treatment, her luscious Ladyboy bod clad in florescent lingerie and red stockings. No panties on, so Downy's healthy cock swings temptingly right in your face. Downy goes right to work on the POV's cock. Her soft lips and tongue massaging the tip to perfection. Downy is simply made for pleasure and it shows. Downy lays back, her legs high and cock at full mast. A hot view of Downy's puckered prize as she strokes her raging hard girl dick. Both cocks are oiled and rub together in slippery frottage. Downy's anus winks as the bareback cock pushes deep inside. Downy's cock throbs in delight as her tits are pawed at and dick stroked. Her asshole offers no resistance, swallowing the no condom dick with reckless list. Downy is fucked missionary and cowgirl, with views of her sexy fuckhole gaping. Downy swiftly strokes her erect dick and cums all over herself. Her ass-pussy flexes and the POV unloads inside her gaping ass. Downy opens her buns with two hands and the POV cock goes back into her sperm-filled ass. The cock pulls out and sperm drips from Downy's asshole and down her crack.