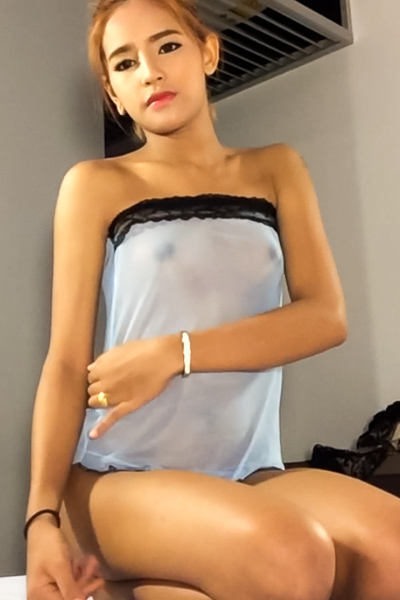 Name:
Ladyboy Fay 2
Birthday:
Weight:
Height:
Cocksize:
Biography:
...
Continue to Model Biography

True Friend Piss Face
Description: I was on my way home from drinking again waiting for a taxi who trusted I wasn't going to barf all over his fake leather seats when I saw Fay walk by with a small army of Ladyboys. There were many and it was dark out but I was drunk so I was brave and said hello. There was no return hello nut instead there was giggling and mumbling but as if she was able to read my mind. Fay separated from the gang and came towards me and said she noticed how drunk I was and if maybe I needed some help. She waived down a taxi and who could refuse taking her with her pretty angel face, so I got in and thanked her, but then she told me to move over and asked me why I thanked her because it seemed to her I had something else on my mind. That was all I needed to convince myself she actually could read minds. Half an hour later I experienced one of the best releases ever when I finally was able to let it rip all over her.