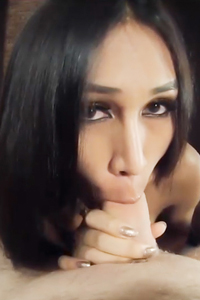 Name:
Ladyboy Linzy
Birthday:
Weight:
Height:
Cocksize:
Biography:
...
Continue to Model Biography

G-String Aside Bareback Slam
Description: I saw Linzy standing down the line behind me to buy cinema tickets, I was alone, she was with some friends and they looked fine as can be in their tight clothes so I pretended I was waiting for them and gestured them over. I wasn't planning on watching a cartoon movie but how could I not join these three hotties? During the movie I slowly moved my arm up to wrap it around Linzy but she beat me to the punch and rested her hand on my crotch and then whispered in my ear she wanted to suck my cock right there... that didn't happen but she did suck my cock and I did make a video of it.