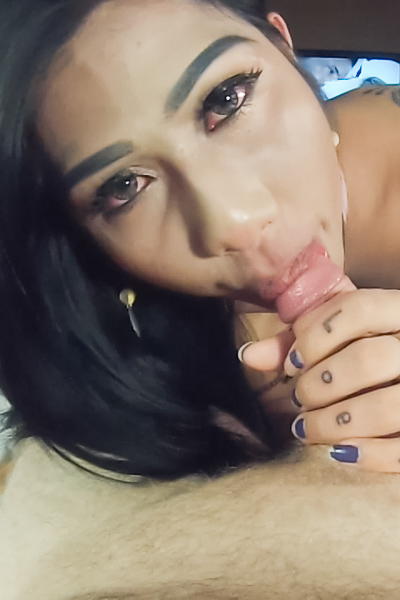 Name:
Ladyboy Amie
Birthday:
Weight:
Height:
Cocksize:
Biography:
...
Continue to Model Biography

As Hard As It Stays Bareback
Description: Amie was my fail safe. My original girl decided it was a great idea to just stop answering her phone two hours prior to our meet up. I had been saving up my cum for almost two days straight and I was ready to burst. I had to have someone, anyone over right away. As if someone told her, Amie contacted me casually where I was and what I was doing. I didn't tell her the truth, instead made up some story about me visiting the beach in Pattaya. Some calm quiet relaxing time in a sleepy beach resort. She said she was there for the exact same reason and so she inquired further and tried to convince me to meet her. That was great and all but I needed a shoot so I told her the truth that I was a dirty old bastard who was here to make disgusting scandalous porn videos. She simple replied asking for my location and she'd be over in 15 min.
Video length:
24:48
Model(s):
Amie
a Ladyboy Vice exclusive
Views:
7805
Categories:
Bareback
,
Big Cock
,
Blowjob
,
Cumshots
,
Deep Throat
,
Frottage
,
Hardcore
,
Natural Tits
,
POV
,
Small Tits
,
Stroking